Edward A. Ipser, Jr., PhD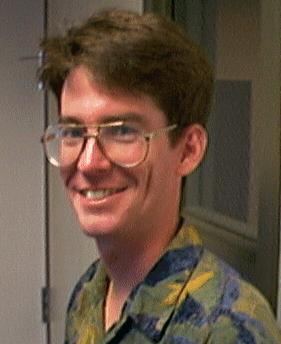 ---
Bio
Edward A. Ipser, Jr., PhD is currently cofounder and CEO Coactify.
Dr. Ipser is also the founder and former President of the Silicon Valley Association of Software Entrepreneurs (history), a San Francisco bay area organization dedicated to catalyzing the launch of successful software businesses and author of Entrepreneurial Software Engineering: A Practical Guide to Developing and Marketing Computer Software.
Dr. Ipser received his PhD in Computer Science at the University of Southern California under the direction of Professors David S. Wile and Dean Jacobs. His thesis, Toward a Multi-Formalism Specification Environment, examined the design and use of multiple domain-specific languages to define software models and to implement applications.
Dr. Ipser lives in Silicon Valley with his wife and three children.
Work Experience
January 2007 to present. Cofounder and CEO.
September 2002 to January 2007. President.
CivilShield
September 2001 to September 2002. President and CEO.
MarketFusion
March 1998 to September 2001. Founder and President.
November 1996 to March 1998. Technical Founder.
March 1996 to November 1996. Principal Engineer.
March 1995 to March 1996. Senior Programmer.
Ipser Consulting Company
June 1993 to March 1995. Consultant.
Xorian Technologies
August 1990 to June 1993. Project Director, Co-founder.
January 1985 to August 1990. Research Assistant.
Independent Consulting
June 1981 to January 1985. Programmer.
Education
Doctorate of Philosophy in Computer Science
University of Southern California
August 1990

Thesis: Toward a Multi-Formalism Specification Environment
Advisors: David S. Wile, PhD and Dean Jacobs, PhD
Master of Science Degree in Computer Science
University of Southern California
August 1986
Bachelor of Science Degree in Math and Psychology
Texas Christian University
August 1984
Bachelor of Science Degree in Economics
Texas Christian University
August 1984
High School
Subiaco Academy
May 1980
Publications
Organizations
Founder and former President, Silicon Valley Association of Startup Entrepreneurs

Founder and President, Jefferson Club